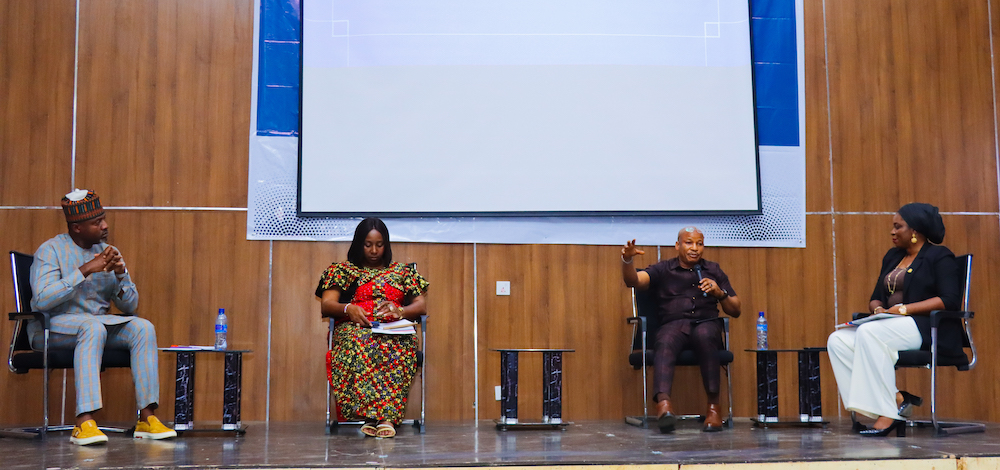 As we approach the 2023 general elections in Nigeria, peace and security has remained one of the burning national issues being discussed across communities and neighbourhood within Nigeria. This can be linked to the fact that several candidates have identified issues relating security and national cohesion as some of the priority issues they will tackle when elected to office. There are also conversations within the development and political space about the urgent need to redesign Nigeria's national security architecture, incorporating several tangibles like technology and rapid intelligence gathering, thereby facilitating the evolution of the architecture so that it is robust enough to handle the dynamic nature of the security challenges faced by the country. Unfortunately, very little discussions have emerged around mainstreaming women and youth into peace and security processes as a political necessity, considering the important and positive role they play in the maintenance and promotion of peace and security.
The Friedrich Ebert Stiftung Nigeria in collaboration with the African Union Commission (AUC) Youth-for-Peace programme, and the Institute for Peace and Conflict Resolution (IPCR) organized a two-day experts forum to analyse the UN peace and security agenda in Nigeria, from the lens of Women & Youth, Peace, and Security. The two-day forum brought together over 60 experts, thinkers, policymakers, and professionals in the field of women-youth, peace, and security, and used methodologies that facilitate inclusive dialogues, to deeply explore the challenges associated with the domestication of the two UN resolutions in Nigeria.
Participants at the forum agreed that the inclusion of young people and their participation in peace and security are key to building more inclusive, sustainable, and effective peace. Hence, supporting the constructive roles of young people in peace efforts will allow states to harness their contributions in the present and the future. Participants also urged the redesign of the national security architecture to practically mainstream women and youth leadership in the overall structure.